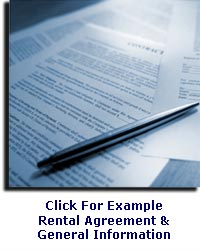 Rental Terms are on month to month basis and require a security deposit in the amount equal to the first months rent. A 30 day notice is required prior to vacating your rental space.
A few of the most frequently asked questions and answers are:
Do you accept credit cards?
Nope! We try to keep our prices down and not paying the credit companies helps us do so.
Do you provide insurance?
Nope again! Storage Insurance is a revenue generating venture that some storage places offer. We ask you to check with your own insurance company. We have found they can offer you better insurance for a lot less money than we can. We like to stay in the storage business, not the insurance business!
What can I store?
Anything you want, as long as it is not flammable, explosive, illicit, illegal or alive!