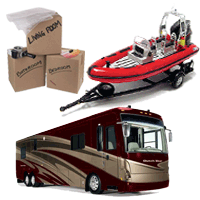 JT Storage is a local family owned /operated business established in 1984. Our goal is to offer the best value for your inside or outside storage needs.
Located directly off the Grant Line Road exit on the 205 freeway, quick access to your storage is a breeze.
So, whether you need a safe & secure inside unit to store and protect:
Your infrequently use belongings
Act as a second garage for your tools
Store your businesses stock overflow
Give a covered home to your jetskis, bassboat, etc.
or perhaps you're looking for a safe & secure well lite outside space to park your:
Your oversided Boat
Recreational Vechicle
We have an easy and affordable solution for you!